Taldenaxyl 20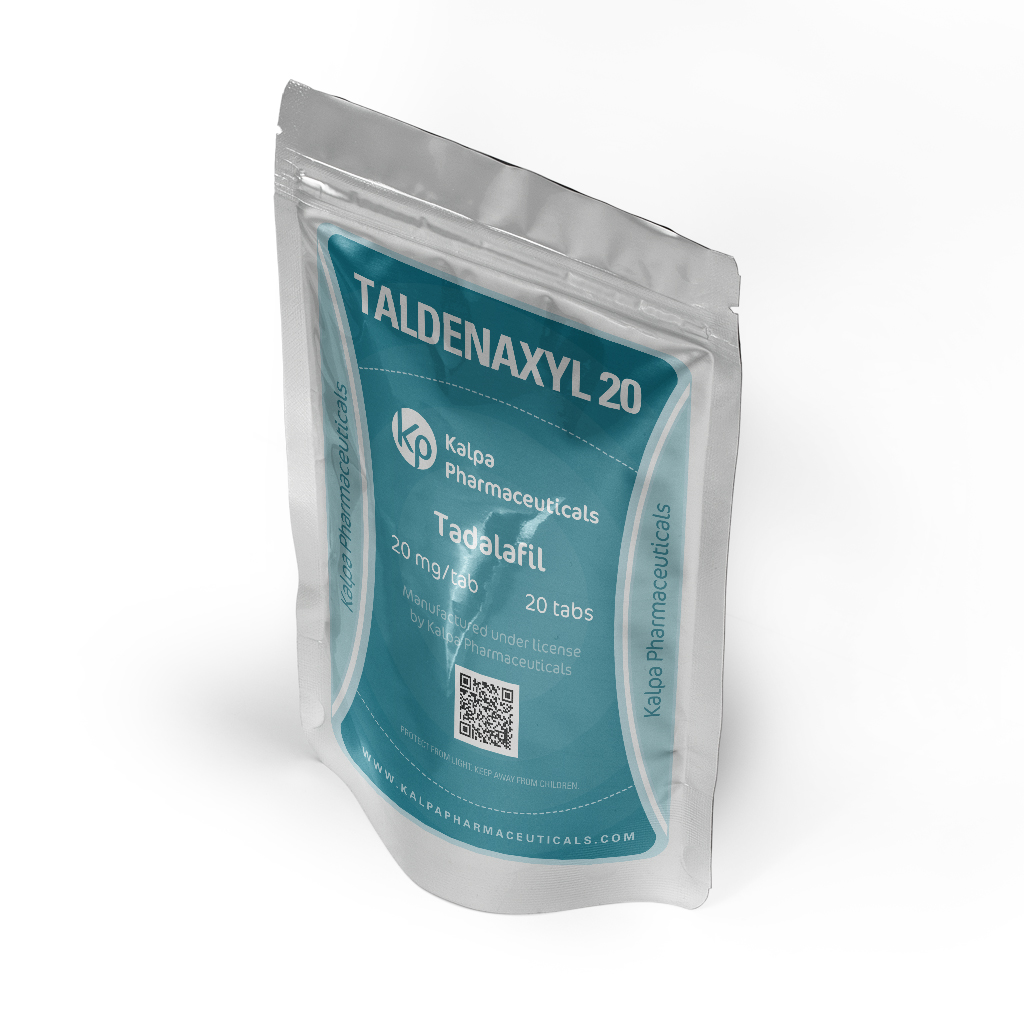 Pharmaceutical Form

Drug Class:

Erectile Dysfunction (PDE5 inhibitor)

Active Life:

36-48 hours

Average Dose:

10-40 mg/day

Liver Toxicity:

Aromatization rate:

DHT Conversion:

Decrease HPTA function:

Anabolic/ Androgenic rate:

Active Substance:
Taldenaxyl 20 with its active subtance Tadalafil (Cialis) represents a medication used for erectile dysfunction, more specific in treating impotence (the inability to attain or maintain a penile erection). The difference between Sildenaxyl 10 and this product is its prolonged action period.
The recommended starting dosage of Taldenaxyl 20 for treating erectile dysfunction is 10 mg one hour prior to sexual activity. However, Taldenaxyl 20 can be taked anywhere from 1 hour to 36 hours before sexual activity.
Taldenaxyl 20 can decrease blood flow to the optic nerve of the eye, causing sudden vision loss. Some common side effects of Taldenaxyl 20 include facial flushing, nasal congestion, and pain in the arms or legs. A few rare Taldenaxyl 20 side effects include a spinning sensation (vertigo), high blood pressure, and angina.